Pumphouse Blues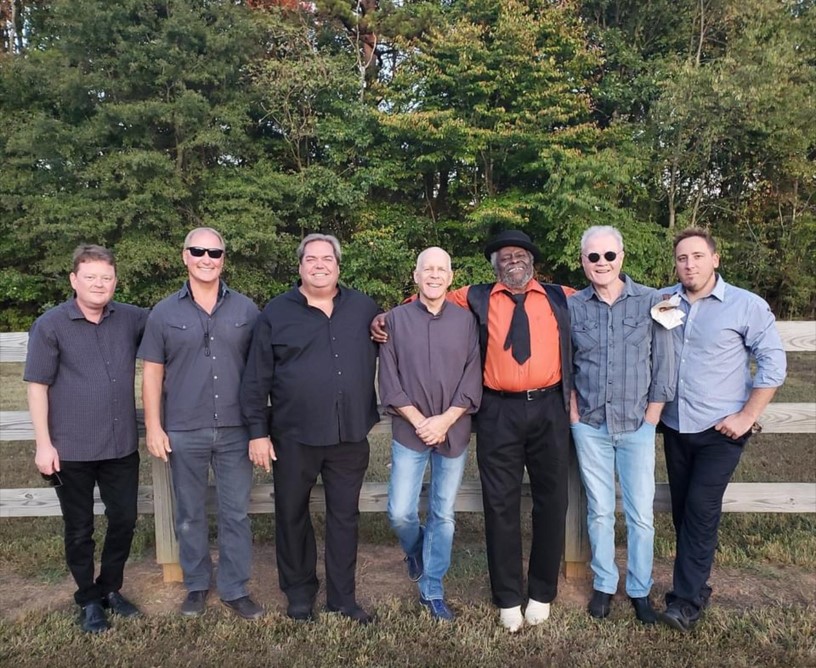 PumpHouse is a regional touring band based in Richmond, VA offering soulful originals and its own creative spin on traditional Blues mixed with R&B, Rock & Roll, and beyond. They are fronted by "Lutha" Lucas, whose musical style has been described as a fusion of Lou Rawls & James Brown.
Today, PumpHouse consists of a diverse and thoroughly entertaining group of 7 members devoted to their music, friendship, and fans. This includes its 3 original co-founders — Wayne Chaplin on harp and guitar, Wayne Pryor on Drums, and Pete Daniel on bass guitar – along with lead singer Lutha Lucas; Chris Leitch on trombone, keyboard, and vocals; Eddie Lohr on lead guitar and vocals and "Tony" Martin on percussion and vocals.
Since their inception in 2012, they have entertained crowds as far west as Palm Springs, CA at venues and festivals such as Floydfest, Rooster Walk, Strawberry Fest, Beer Bourbon & BBQ – as well as private performances and parties including the Jimmy Hendrix estate and multiple live appearances on CBS TV.
The band takes its name from an historic landmark of Richmond, known as the Old Pump House at Byrd Park — the city's second pumping station built over a century ago used to pump water from the canal up to a reservoir in the park. Just as its old reliable pumps ensured a smooth reliable flow of cooling waters, so too the band can be counted on to deliver its smooth-flowing brand of cool live music sustenance.
New Songs just released on "I Gotta Go" album Dec 2022.