Big Daddy Love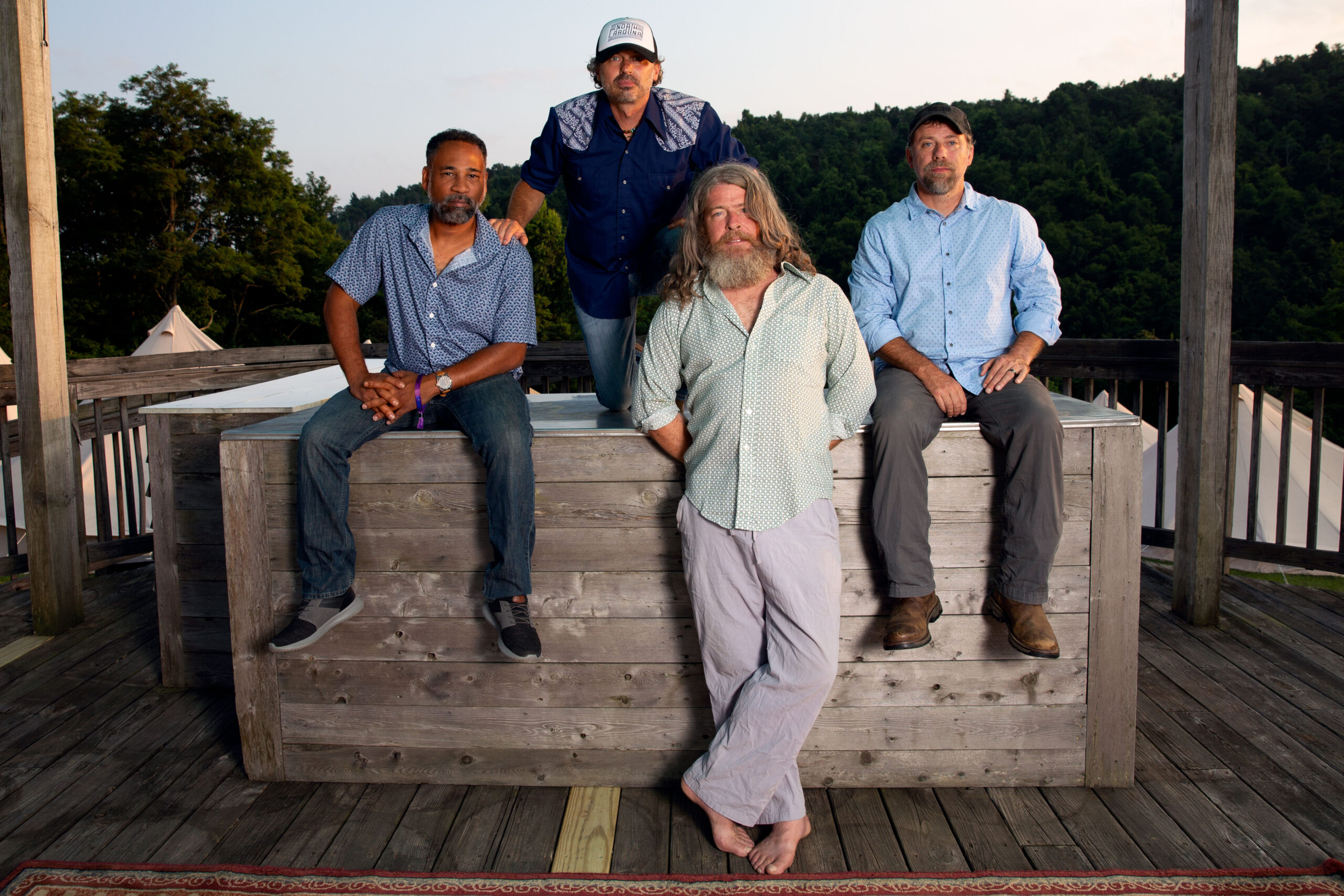 As you can probably tell by their name, Big Daddy Love is no gentle string quartet. Their music has been described as "a blend of rock, bluegrass, southern soul, and psychedelic jams." One reviewer characterized them as "a band with teeth" (fortunately in both a literal and metaphorical sense). Identifying a single genre for Big Daddy Love is nearly impossible; all four members are comfortable playing almost any type of American music. Collaboratively, the band produces a unique sound that they have long referred to as "Appalachian Rock."
Big Daddy Love (BDL to many fans) has released four CDs, most recently Live at Ziggy's and This Time Around. One reviewer wrote, "Big Daddy Love is a force. The festival scene has been eating them up. If you haven't been able to check them out yet, then you are missing out. It's a foot-stomping good time at every single show, and they are the nicest guys I have met in music."
The quartet–– based in Winston-Salem, North Carolina–– has played well over a thousand shows over most of the country.
Members include: Matteo "Joey" Recchio on electric guitar and vocals, Brian Paul Swenk on banjo, Ashley Sutton on bass guitar, and Scotty Lewis on drums.
Along the way, they have played venues of all sizes, from listening-room coffee houses to the 20,000 seat PNC Arena in Raleigh, NC. Their festival resume ranges from local favorites like The Big What to larger regional festivals such as Bristol Rhythm & Roots and the premier southeastern festival, FloydFest. In 2010, BDL won FloydFest's "Under the Radar" contest, which recognizes the best up-and-coming band of the festival.
The music is only one aspect of the BDL experience. A close-knit community of fans has developed into an extended BDL family, many of whom travel throughout the southeast for multiple shows and are a huge part of what makes Big Daddy Love successful. "We're constantly amazed by how many people have jumped on board with us and do so much to help us in every way possible," says banjoist Brian Paul Swenk. "Whether it's Kickstarter donations, giving us a place to stay on the road, or even giving their CDs away to friends and coming back to buy another, we've learned that it takes hundreds of people to help a band find success in today's music industry."